Wine & Design Madison, WI

Private Events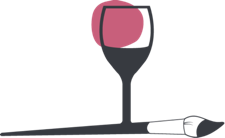 Turn Your Madison, WI Paint and Sip Party into a Celebration
Wine & Design offers a wide range of affordable private and public paint and sip parties for all ages, groups, and skill levels. From birthday parties to couple's nights, mobile events to private classes, Wine & Design will turn your next party into a memorable celebration. Just bring your friends or significant other and enjoy a glass of wine during one of our classes – we'll bring the paint and the fun!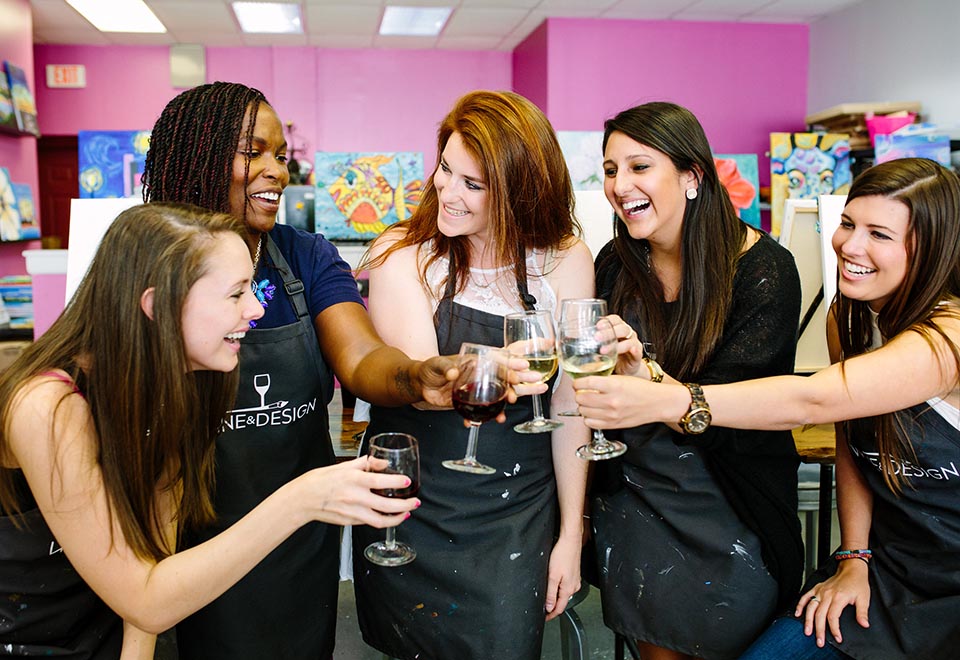 Plan your custom party!
Let us help you bring your custom party dreams to life!
Fill out the quick form to get started.
Please fill out the form:
Sip Merlot. Savor Memories.
We believe in the importance of celebrating life's special occasions, so we've designed personalized programs to help you pull off the perfect party.
This Includes:






Fun Friends Outings / Team Building Events


Ready for a Little Chardonnay and a Lot of Celebration?
Booking a Private Party –
Wine & Design offers a wide range of affordable private and public paint and sip parties for all ages, groups and talents. From birthday parties to couples nights, mobile events to private classes, Wine & Design has you covered.
Required Participants
10 minimum.
Our Pricing
A canvas painting event is $46/person Sunday-Friday and $49/person on Saturday. DiY craft projects vary depending on the project, but usually range from $62 acrylic pour wine glasses to $104 chunky blankets. Remember, price does not include any snacks or beverages. Paint Your Pet is $77/person and we need 2 weeks notice to print each guest's pet directly on the canvas. YOU get to choose the project or painting from our library of thousands of options. You get 30 minutes before the event to set up (if required), and  the event is 2 hours long for canvas painting (or allotted time for chosen DiY which are usually longer. Chunky Blanket events are 3.5 hours long). For additional time in-studio, please request to ensure we have time. Additional time in-studio is $50/half hour.
Our Options
We can host any type of paint party for you!
Bachelorette parties include the option to have a male model if your chosen painting is the male figure.
Work parties can be strictly fun paint and sip events, or more Team Building focused. Don't forget about those Holiday parties! See our Team Building tab in the menu for more information.
Birthday parties, bridal showers, baby showers, family reunions, any type of celebration!
Kids parties
Our Travel Policy
We can come to you! If you have a large space for at least 10 guests to have a seat, table and room for easel, this could be a great option for you!  Depending on how far you are from our studio, you may be charged a travel fee.
Our Availability
Contact us via phone (608.575.7838) or email ([email protected]) to ask about our availability on your desired date.
Our Food/Beverage Policy
For parties in our studio, any food/beverages are not included in the ticket price, but we have a full bar offering wine, beer, cocktails and mocktails which we serve you right to your seat. You cannot bring in outside beverages per WI law, but you are welcome to bring in  outside food. We do not have plates or utensils so please bring your own if you plan on brining your own food.
We offer small snacks such as chips and candy in studio, or if you want something a little fancier, we offer charcuterie boxes and macarons ordered via THIS LINK, which require 24 hours notice to order. If you would like to bring other food for your guests, let us know so we can prepare a table for you.
Class Time
Canvas paint classes last 2 hours. Some paintings take about 2.5 hours. Chunky Knit blanket takes 3.5 hours.
Reach Out
Give us a call, shoot us an email or message us on social media.
608.575.7838
@wndmadisonwi
Private
Events
Art Buzz
Kids
Team
Building
D.I.Y.
On
Wheels
Paint It
Forward