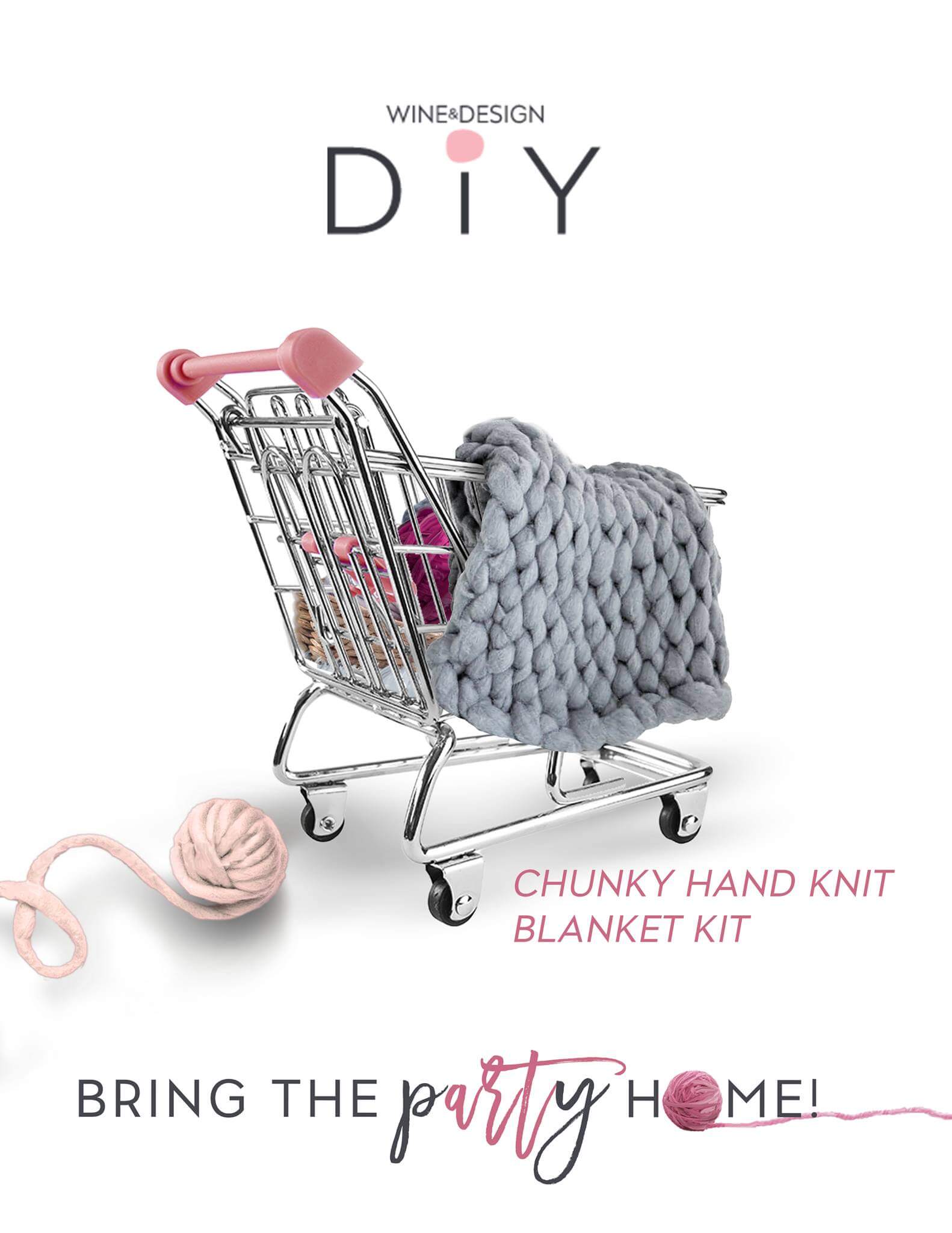 Chunky Knit Blanket Kit
Get Your Art Buzz On creating your chunky blanket with Wine & Design from the comfort of your home! No artistic talent needed, just the desire to have fun!
Description
This includes an On-Demand Wine & Design video guiding you step by step through your very own Chunky Blanket and 6 rolls of yarn. You can pause and play the video at your leisure, and even have the option to purchase more rolls of yarn (See drop-down menu to add rolls). 6 rolls creates a chunky blanket about the size of a throw blanket about 3.5 feet x 4.6 feet. Select up to three colors you would like CLICK HERE for images of yarn color options. PLEASE NOTE YOUR SELECTION IN THE COMMENTS AT CHECKOUT. We will do our best to honor your color choice, colors can take a couple weeks to order and if we don't have your color in-studio in time, we will contact you for a backup choice. Please allow 1 week for us to prepare your kit. We will contact when it is ready and contact you with a few pickup windows you can come pick up your kit. If you need a rush order, you can purchase a rush order for as soon as 48 hours from time of purchase. WE ARE LOCATED IN THE GARVER POINT BUILDING ON S. FAIR OAKS AVENUE TO THE LEFT OF THE LOBBY ENTRANCE. Our shopping center can get busy so please allow yourself enough time to find parking and settle in! On-site parking can be found on either side of the building. Pay close attention to signs, only the spots on the sides of the building are for customers. The rear spots are for residents of the Garver Point apartment complex only. Free parking is also available on the street, just be sure to read signs so you don't park illegally. If you have questions please email us at madison.wi@wineanddesign.com or call us at 608-575-7838. We do not issue refunds.