Author:
charlotte-nc
I am your typical arts and crafts mom who turned her love for art into a sip & paint studio. I raised our three kids with a philosophy 'from the mind to creative projects' from early on, remembering well a time of all three in highchairs with colored markers and watercolors to paint. In my house, we have an 'art' closet filled with buckets of art supplies, fun shaped scissors, stickers, sheets of felt in every color and craft books for ideas to be imaginative. For me, art has always been an extension of myself and lessons of trial and error are learned through the discovery of being creative. Today, I collaborate with my sister franchise studio owners and artists for new ideas of paintings and art projects as my kids have grown and are off planning their college careers. My professional experience has been in sales and sales management for 30 years. I have grown sales territories, launched new brands, developed client referral base for a new organization and built a business. I enjoy the complete sales process in the capacity of owning a business and forming relationships or previously working in the home care or pharmaceutical industry. I have formed over thousands of connections in my sales career with business professionals to foster relationships for growth of a brand, products or education of an industry. Today, connecting with people and providing an event place to host events for all occasions is my latest endeavor. As a business owner, I enjoy playing a part in my community offering jobs, being influential in the art experience and bringing people together in a fun and relaxing atmosphere.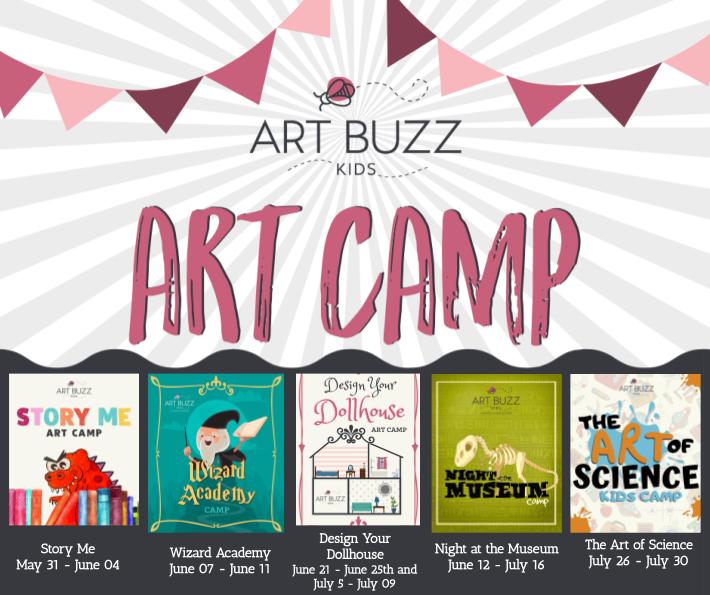 Art Buzz Kids Summer Camps 2021 are LIVE ! Register Now!
Each week is cent...