Wine & Design Montclair, NJ

Private Events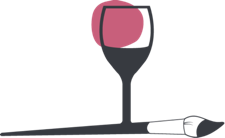 Turn Your Montclair, NJ Paint and Sip Party into a Celebration
Wine & Design offers a wide range of affordable private and public paint and sip parties for all ages, groups, and skill levels. From birthday parties to couple's nights, mobile events to private classes, Wine & Design will turn your next party into a memorable celebration. Just bring your friends or significant other and enjoy a glass of wine during one of our classes – we'll bring the paint and the fun!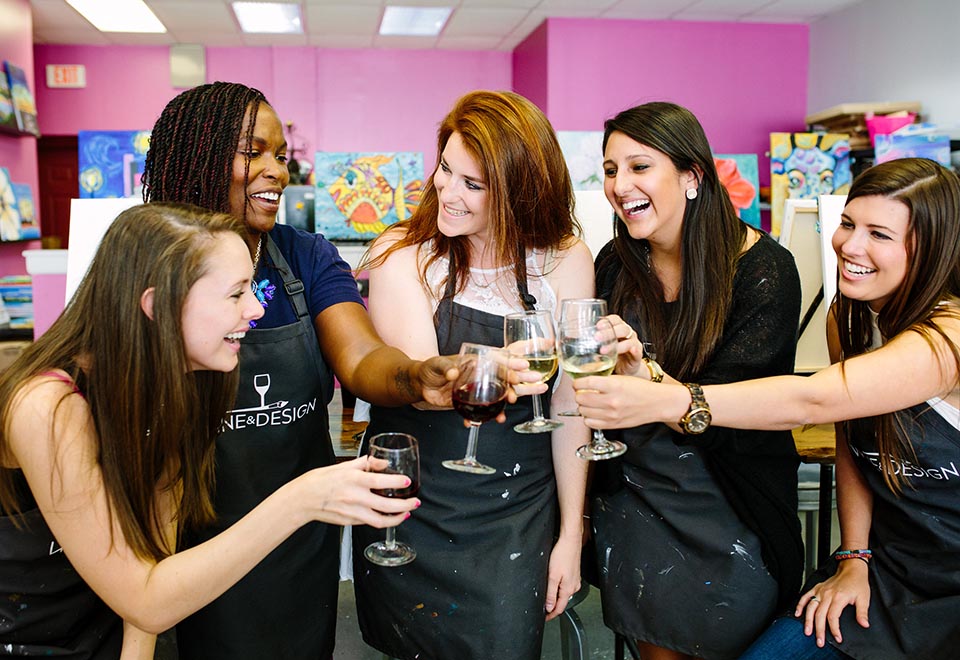 Plan your custom party!
Let us help you bring your custom party dreams to life!
Fill out the quick form to get started.
Please fill out the form:
Sip Merlot. Savor Memories.
We believe in the importance of celebrating life's special occasions, so we've designed personalized programs to help you pull off the perfect party.
This Includes:






Fun Friends Outings / Team Building Events


Ready for a Little Chardonnay and a Lot of Celebration?
Booking a Private Party –
Wine & Design offers a wide range of affordable private and public paint and sip parties for all ages, groups and talents. From birthday to bachelorette parties, couples nights, mobile events and private classes, Wine & Design has you covered. Plus, our splatter room is a great option for private parties.
Required Participants
Private parties require a minimum of 10 guests. If you are looking for a custom event for less than 10 guests, contact our studio for additional options. Our capacity for private events is 56, with single-room capacity of 32.
Got Kids?
Our Art Buzz Kids party packages start at $299 for up to 10 kids, with the birthday child painting for free (okay, that's 11)! Learn more about Art Buzz Kids.
Our Pricing
Pricing will vary depending upon painting or project chosen.
Our Options
You choose the painting or project. We have a Painting Gallery of over 1,000 paintings and projects for you to choose from! In addition, for only $50 we can create a custom piece for your special event!
Our Availability
We have two studio rooms in which to host events. Please contact us for our availability to host YOUR private pARTy!
Our Food/Beverage Policy
Our BYOB policy allows you to bring beer and wine, as well as any food or snacks. We provide the cups and corkscrews. For offsite events, please confirm your venue's alcohol policy.
Class Time
Private parties are 2.5 hour events that include a 30-minute arrival and social time followed by a 2 hour step-by-step painting session. Additional studio time is available but MUST be arranged in advance.
Reach Out
Contact us at [email protected] with any questions about hosting an event and review our host contract for more information.
Private
Events
Art Buzz
Kids
Team
Building
D.I.Y.
On
Wheels
Paint It
Forward