Wine & Design Greenville, SC

Private Events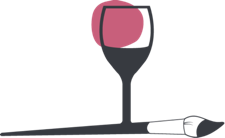 Turn Your Greenville, SC Paint and Sip Party into a Celebration
Wine & Design offers a wide range of affordable private and public paint and sip parties for all ages, groups, and skill levels. From birthday parties to couple's nights, mobile events to private classes, Wine & Design will turn your next party into a memorable celebration. Just bring your friends or significant other and enjoy a glass of wine during one of our classes – we'll bring the paint and the fun!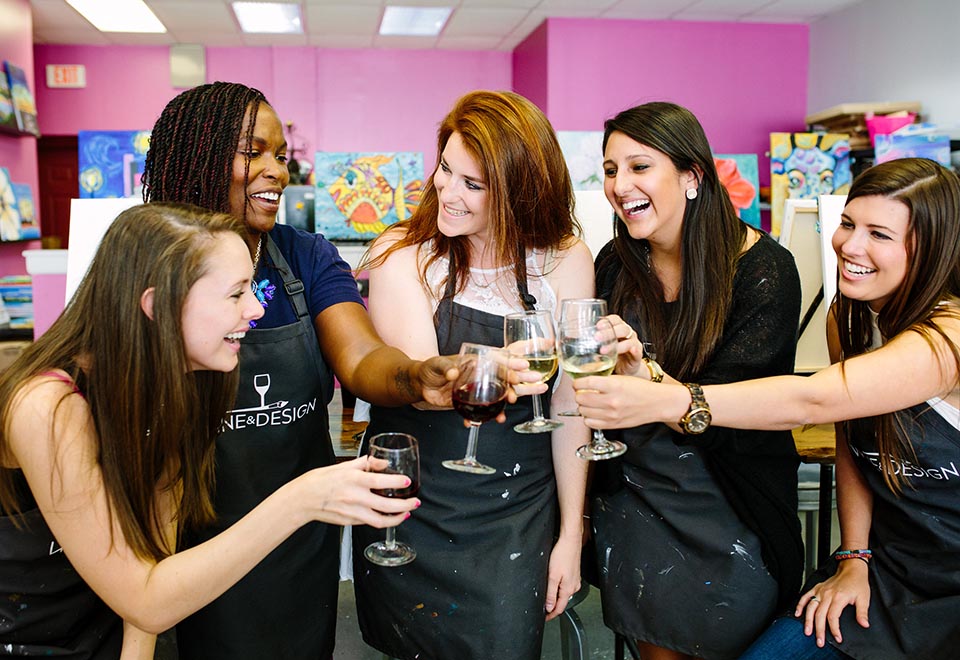 Plan your custom party!
Let us help you bring your custom party dreams to life!
Fill out the quick form to get started.
Please fill out the form:
Sip Merlot. Savor Memories.
We believe in the importance of celebrating life's special occasions, so we've designed personalized programs to help you pull off the perfect party.
This Includes:






Fun Friends Outings / Team Building Events


Ready for a Little Chardonnay and a Lot of Celebration?
Booking a Private Party –
Wine & Design offers a wide range of affordable private paint and sip parties for all ages, groups and talents. From birthday parties, team building events, to couple's nights, bridal parties, and mobile events…. Wine & Design has you covered for your private occasion.
Required Participants
A minimum of 10 guests or $370 is required to rent a private room for parties. All additional guests are $37 each.
Our Pricing
Each guest ticket is $37. Our private events are 2 hour classes and we charge $50 for each additional hour that the private room is in use if requested. There is a $50 charge to create original artwork if requested. A $37 non-refundable deposit is required to add your event to our calendar, and will be added to your total.
We can bring the Art Party to you with our On Wheels Parties for a $100 Travel Fee, for Out Of Town events the Travel Fee is $150 with an additional $5 per painter fee. Host or venue must provide chairs, tables, and space for guests for an offsite event. Our team will supply everything else needed for the art party!
Our Availability
Private Parties can be booked any time and any day based on availability. Parties are first come first serve. Please email us at [email protected] for availability.
Our Food/Beverage Policy
You are welcome to bring beer, champagne and wine as well as snacks. Please limit food to snacks only, no large platters.  Must be 21 years of age to consume alcohol.
Class Time
All private parties are 2 hours. Please be on time to your event, as the artists will begin and end on time! We have a very high volume studio!
Private
Events
Art Buzz
Kids
Team
Building
D.I.Y.
On
Wheels
Paint It
Forward