The Ultimate Secret for Successful Startups like Wine & Design!
Posted on by admin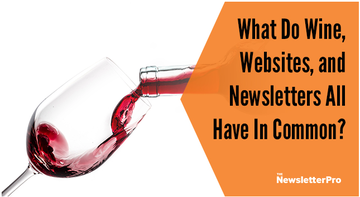 The Ultimate Secret for Successful Startups
By: Darien Smartt | The Newsletter Pro Way
CLICK HERE to read full article!
There are some life events we have time to prepare for, like having a new baby. And there are some we're often blindsided by, like being laid off. When Harriet Mills found herself in a situation where both overlapped, she had almost no savings to fall back on. So, she packed up and moved back in with her parents.
Just kidding.
She took a deep breath, had a glass of wine, and made plans to start her own company. Inspired by her experiences at a local paint-and-sip studio in Charleston, South Carolina, Mills opened Wine & Design, a place where friends get together, drink some great wine, and paint their next masterpiece.
"I call it my brushstroke of luck," Mills said. "It hit me that this concept of group painting for fun is a largely untapped business opportunity. I didn't create a masterpiece painting on my Charleston trip. But I eventually created a master plan that would make this business take off."
Mills took an experience she enjoyed and replicated it in her own community. What started as a single-studio startup in Raleigh, North Carolina, grew to a franchise with close to 100 locations across the nation, earned Mills the Triangle Business Journal's 40 Under 40 Award in 2016, and led her to strike a deal with Shark Tank's Kevin O'Leary in 2017.