Wine & Design Huntersville, NC

Home
Looking for a fun night out?
Wine & Design is the perfect place to unwind and have fun. We offer a range of affordable private and public paint and sip parties for all ages, groups and talents. From girls nights out to birthday parties, work events to date nights, Wine & Design has you covered.
Who We Are
What's better than toasting to a good time with friends? To us, not much. Wine & Design is a fun way to create memories and masterpieces. Bring your friends or significant other and enjoy a glass of wine during one of our two-hour classes. We'll provide the canvases and paintbrushes as a local artist guides you through the evening, stroke-by-stroke.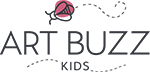 Things to Note
Do reservations have to made online? Yes. Walk-ins cannot be guaranteed.
What can I bring to my class? All events are BYOB, and you may bring wine, beer, non-alcoholic beverages, and snacks into the studio. We do provide cups and bottle openers for your convenience, but DO NOT have ice.
I can't make my class. What happens now? Call or email prior to your scheduled class so we can book you for a new class.
How old do you have to be to attend an evening class? Unless specified otherwise, all classes are appropriate for ages 16 and up.