Wine & Design Corning, NY

On Wheels

We Bring the Party to You
The Wine & Design On Wheels program brings the art buzz to you! Instead of hosting a paint and sip party in one of our studios, we partner with local businesses to offer fun and creative painting parties at your favorite venues. We can even come to your home!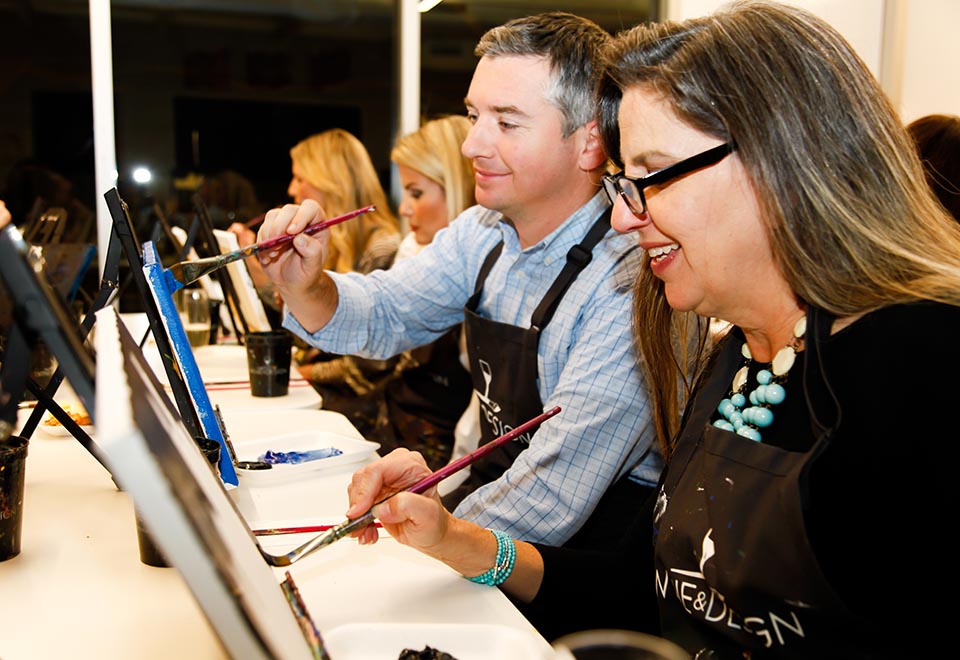 Plan your custom party!
Let us help you bring your custom party dreams to life!
Fill out the quick form to get started.
Please fill out the form:
Merlot on the Go
Wine & Design On Wheels will bring the creativity to your location and take care of all the details—from supplies and setup to artist instruction, cleanup, and of course, the fun!

You pick the location, size and the art you'd like to create

We bring the easels, paint, brushes, and aprons

We offer private or public events

Enjoy flexible scheduling, event sizes, and purchasing minimums
On Wheels for Patrons
We are currently not offering off site events.
On Wheels for Businesses
We are currently not offering off site events.
How It Works
Schedule an Event
We will find a good day and time for your event, then we will post it on our online calendar. We handle registrations and payments so you don't have to!
Event Time
Between set up, class time, and take down, please block out 4 hours of time for the event (varies on the size of class).
Event Cost and Minimums
Customers will sign up for each Wine and Design On Wheels event through our website and pay in advance. Rates per class and attendance minimums may vary depending on the event and space available at your location, as well as a travel fee.
What we provide
Wine and Design will provide the fun! we will set up our easels and our artist will be there to instruct an art class!
What you provide
You will provide table and chairs.
Market the Event
We will cross-­promote the event and our businesses through social media channels, and our website.
After the Event
We will take a group picture of the masterpieces to post online for additional cross promotion for your business and then we handle the cleanup.
Reach Out
Contact us with any questions about hosting an event and review our host contract for more information.
Private
Events
Art Buzz
Kids
Team
Building
D.I.Y.
On
Wheels
Paint It
Forward