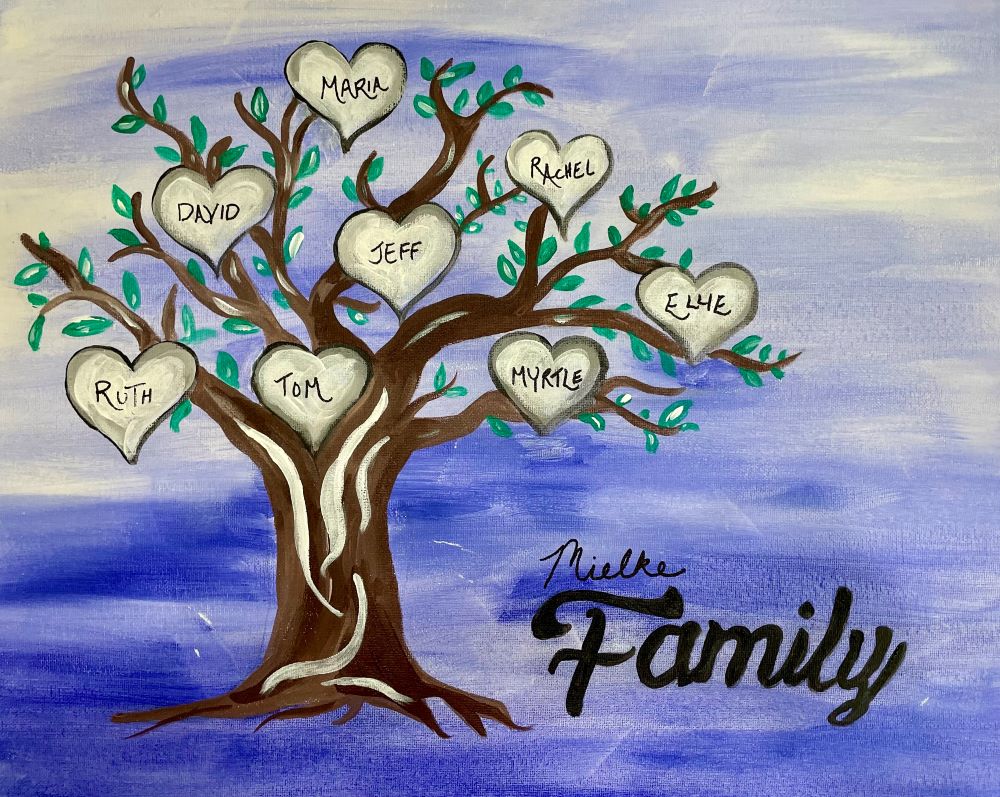 KIT: Family Tree
Mon. Jan 22 - 11:00 PM
0 hour long
All fields with (*) are mandatory.
All events are non-refundable
St. Mary's County
41610 Fenwick Street
Leonardtown, Maryland
Description
This is a take paint home kit!
Ignore the time, there is no time restrictions in purchasing or joining a class. Simply order your kit choice, arrange pick up and paint at your leisure! Have fun with this totally DIY paint kit at home with family and friends. We'll send you basic instructions along with a reference picture if you would like. Make it a gift, practice, teach, or have a paint party! Designs come on our standard 16x20 canvas, or skinnier 10x20 canvas. Be sure to send us a picture of your completed work so we can give you a shout out with a post on our social media/Facebook page: Wine & Design (Leonardtown, MD)

While placing your order for your kit, please see our ADD ON options! Brush sets and easels may be added to your order upon checkout.

ORDER ANY DESIGN AT ANY TIME for a take home paint kit. Once your order is placed, we'll get them ready and arrange a pick up time that works with your schedule. Pull up curbside and we'll bring them out to you!

Standard Kit includes: pre-sketched canvas, paints, paper plate, and disposable apron. Brush sets and easels sold separately and can be added to your order. We will email you when your kit is ready for pickup. so be sure to type it in correctly.

Have a great time and thanks for supporting our small business!

All sales are final. Refunds for kits will not be given.