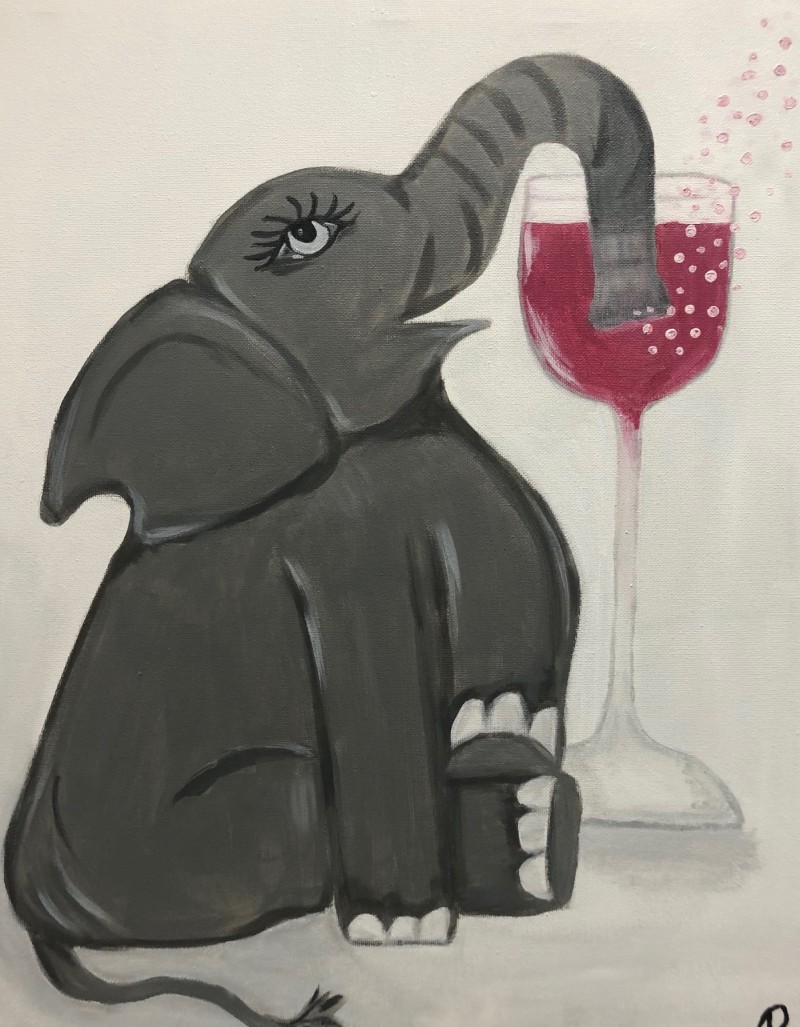 Elephant Cheers: Kit NO Brushes
Wed . Jun 10 08:00 PM
1 hour long
St. Mary's County
41610 Fenwick Street
Leonardtown, Maryland
Description
This is a take home kit. There is no studio or virtual class. This design is on a 16x20 canvas.
If you need brushes, please see the kits with brushes. We will email you when you kit is ready for curbside delivery.
We are trying to complete orders within 24 hours of the order.
This kit includes: pre-sketched canvas, paints, and paper plate. You just need a cup of water, brushes, and a paper towel and you are set! We will email you a copy of your design and some general painting instructions for you to print out.
Please send us a picture of you and your completed kits when you are done. We'd LOVE to post of our Facebook page! Thanks for support during this time! Stay well!