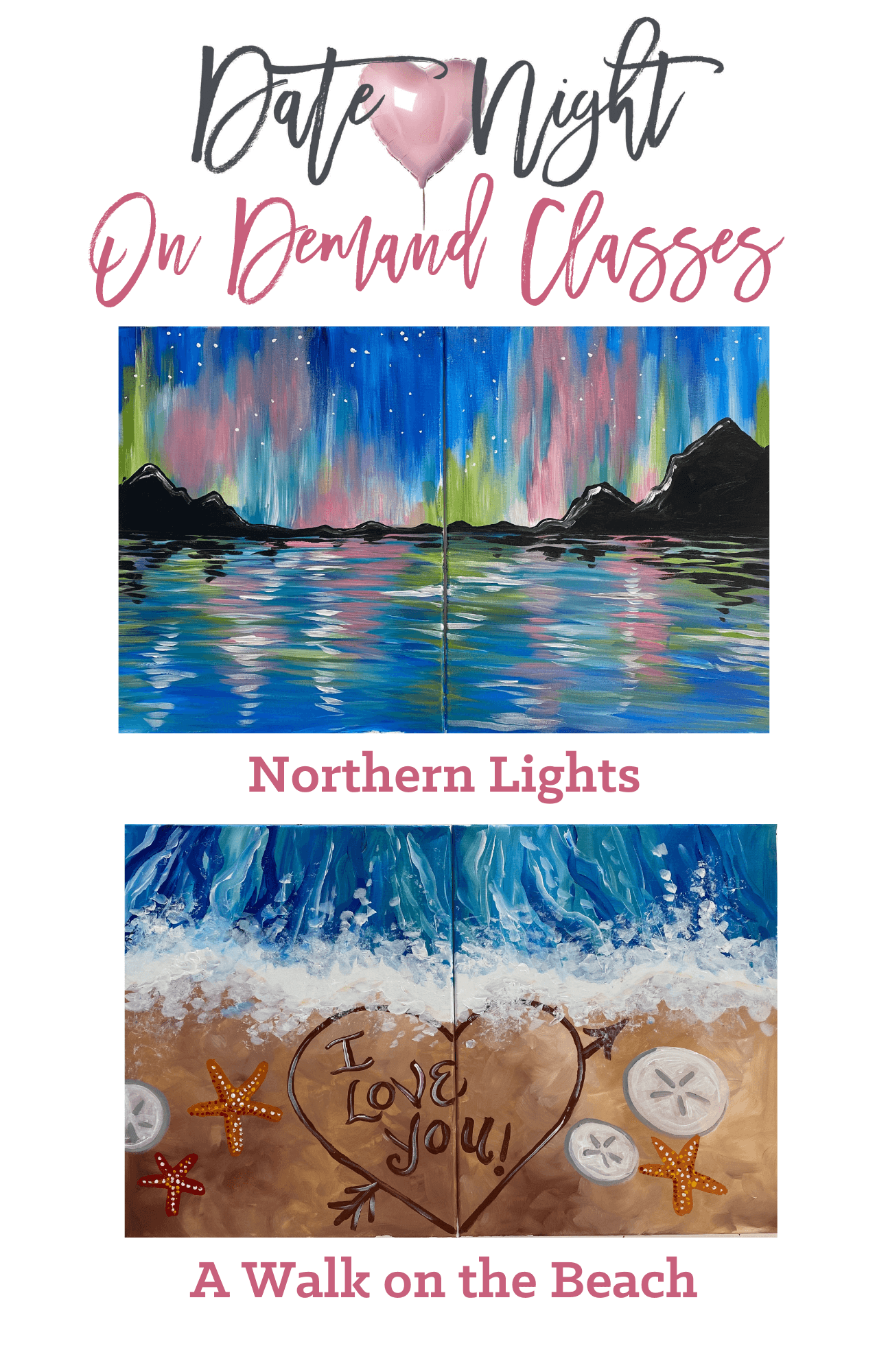 On Demand Date Night Classes
Date Night ON DEMAND!
Description
Choose one of the paintings for a fun date night in! You can choose from either "Northern Lights" or "A Walk On The Beach" using the drop-down menu. Upon purchasing an On Demand class, you will receive a URL and code to access the class to watch on your own time! Please keep in mind that these passwords are not automatically sent, we have to send them to you. So, if you order after 5:00 Mon-Thurs or on the weekend, you will receive that information during the next business hours. These only include the CLASS. You can purchase 2 of our blank canvas kits to go with them if you don't already have supplies at home!