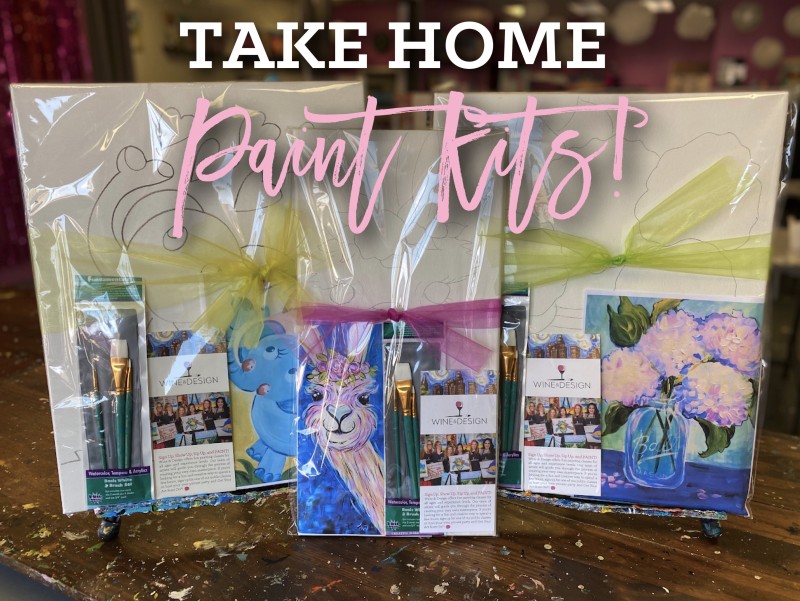 Take Home Paint Kits - Pick Up Or Shipping
Wed. Dec 08 - 10:00 AM
13 hours long
All fields with (*) are mandatory.
Los Altos, CA
630 Fremont Avenue
Los Altos, California
Description
These are TAKE-HOME Paint Kits which include everything you need to create your own masterpiece! Bring the art and creativity home and enjoy a family paint night, or plan a zoom paint party with friends, or schedule a much needed date night complete with a bottle of wine, which you can order from us as well!
So Sign Up, PICK UP, Sip Up, and Paint!
WHAT COMES IN THE KIT:
Pre-traced CANVAS;
Acrylic PAINTS;
PRINT OUT of painting for reference;
Paper PLATE for mixing paint;
and general INSTRUCTIONS.
Don't forget to add a brush set for $8 if you need.
Please note that the paint is permanent acrylic paint. Please protect your clothing and surfaces.
Review and select from the paint kit options below.

Please specify in comments which painting you want!
We provide shipping for $18.
If you have any questions, email losaltos.ca@wineanddesign.com
Want to arrange a Virtual Painting Party? Email us at losaltos.com@wineanddesign.com
Pick up location:
Wine & Design
630 Fremont Ave.
Rancho Shopping Center
Los Altos, CA 94024