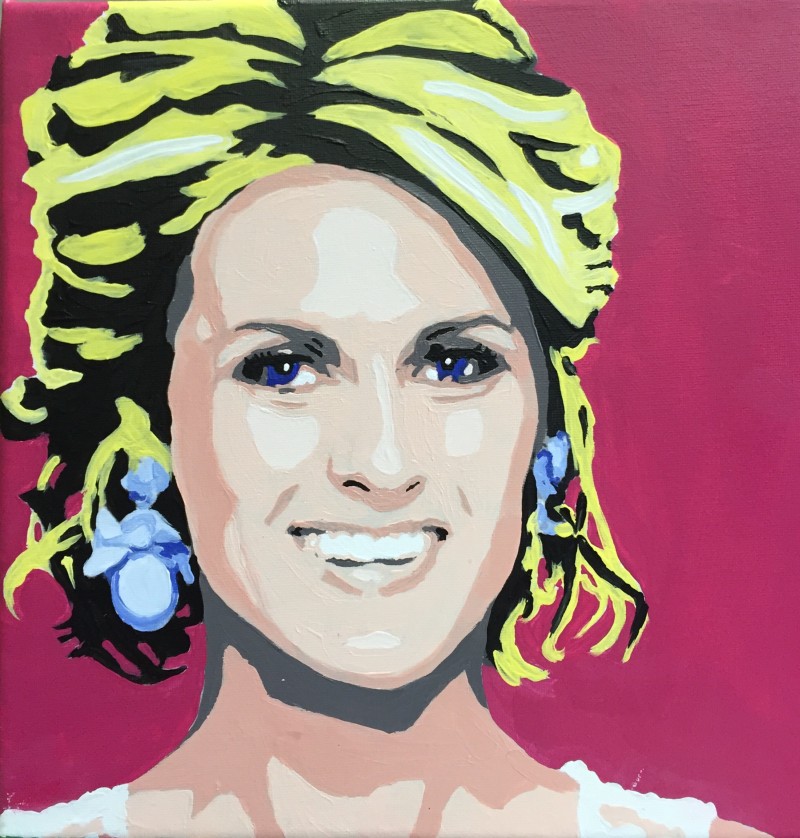 NEW WORKSHOP!! - Pop Art Selfie
Sat. May 13 - 05:00 PM
2 hours long
All fields with (*) are mandatory.
All events are non-refundable
Greenville, SC
Wine & Design 1175 Woods Crossing Road
Greenville , SC
Description
"Pop Art Selfie"! Paint a portrait of your best selfie, Pop Art Style with the help of our talented artists! ! No drinks included in your purchase.


***READ ALL INSTRUCTIONS***
1) EMAIL your selfie to
[email protected]
before the 48 hr deadline. Late submissions will result in a $10 processing fee and will not be eligible to reschedule for the next Pop Art Selfie class. No other extensions.
2) One selfie per painter.
3) Must be a close up photo from the chest up with absolutely no background items.
4) Include your name and class date with each photo sent.
We start painting AT the scheduled time of class. PAYMENT MUST BE MADE ONLINE. There are no walk-ins allowed for Selfie night. This class lasts approximately 2 hours.
Doors open 15 minutes prior to class time. General seating on a first-come, first-served basis.
BYOB - Bring your favorite beverage (Wine or Beer only) and your own snacks. We do not serve food or drinks. No large food platters. Must be 21 and over to consume alcohol (We Card!). We do not have ice, but you may bring your own cooler or wine bucket to keep at your seat. Arrive 10 minutes early so you can get settled in your seat and be ready to paint at your scheduled event time!
This is an ADULT painting party, and is open for ages 18 and up! Children under the age of 18 are not permitted into adult classes, including infants. No pets allowed. Groups with pets or ages below 18 will be asked to leave an event, and all tickets/registrations will be forfeited. Each person present in studio must have a paid seat. No exceptions!
Please consider tipping your lovely artist at your leisure. We look forward to seeing you for a class of fun and creativity!
** Cancellation policy as follows: Refunds will not be given in the event that a customer cancels their reservation. To receive a one-time 14 day reschedule towards another class you must email
[email protected]
at least 24 hours before an event. For this reason, please note that if you are booking a reservation within 24 hours of the class, a reschedule will NOT be an option in the event you cannot attend class. No class reschedule extensions, no exceptions. Failure to give 24hr cancellation notice, via email only, results in waste of supplies & loss of potential registrations, and forfeit of one-time 14 day class reschedule opportunity. ***No reschedule will be given within 24 hours of the event, or in the event of a no-show. Private Parties: Should you need to cancel/reschedule a private party, there is a 7 day cancellation/reschedule policy. You MUST cancel/reschedule 7 days in advance via email only to avoid a $200 cancellation/reschedule fee due to our high volume schedule. Refunds will not be given in the event that a host or guest cancels their reservation. Substitutions can be made, and anyone can attend in someone else's absence. If the National Weather Services releases a WARNING of inclement weather, or if the event has low attendance, it is subject to cancellation. If this is the case, you will be contacted the DAY OF THE EVENT and given a 14 day reschedule for another class of equal value. Failure to utilize any 14 day reschedule when contacted will result in a forfeit of reschedule. Our policies are here to help you and our team have an amazing experience together. Thank you!