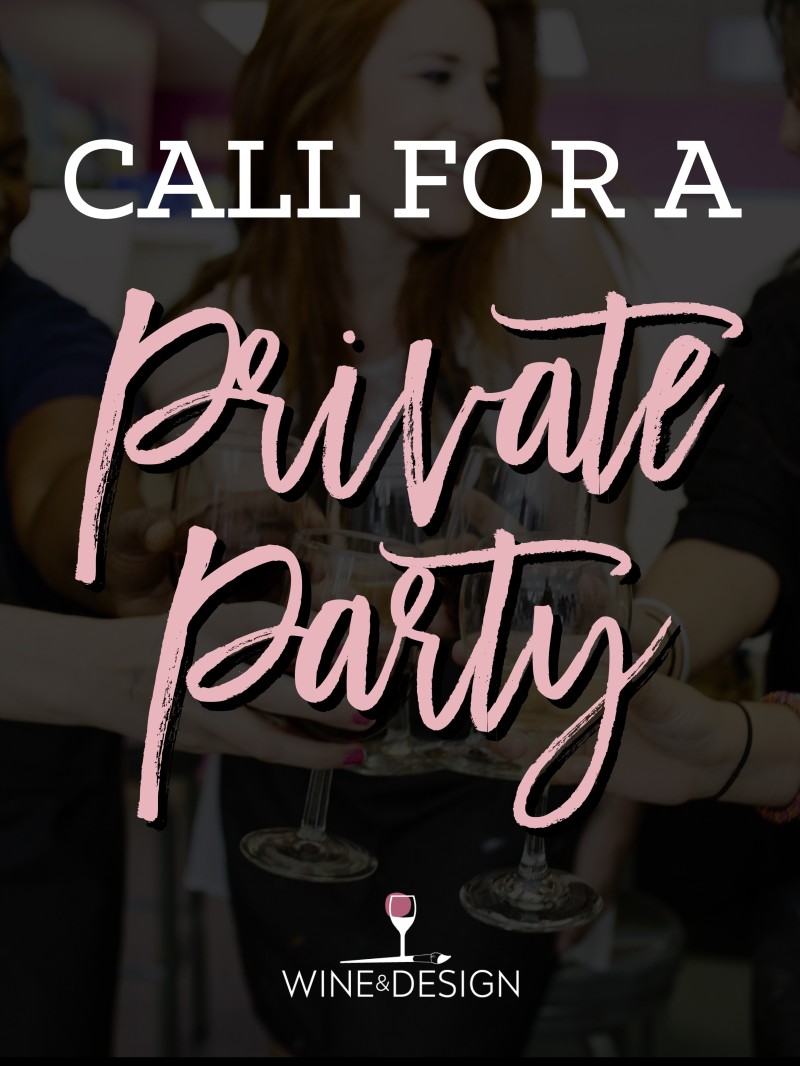 Call 919-391-8359 To Book A Private Party!
Mon. Jan 31 - 06:30 PM
2 hours long
All fields with (*) are mandatory.
Durham, NC
4810 Hope Valley Road. STE 109.
Durham, North Carolina
Description
DATE IS AVAILABLE FOR A PRIVATE PARTY! Please call 919-391-8359 to confirm your date/time and party details. A $74 deposit is required at the time of booking. Once confirmed, we will email you a contract with the party details and link to view our gallery of paintings! Our adult private parties are $37 per person, with a 10 person minimum. As the organizer of a private party, you may pick the painting and date/time upon availability! Our Wine & Design adult parties are 2 hours. All events are BYOB- bring your own beverages (wine/beer/non-alcoholic drinks) and you may also bring in your own food/snacks. We provide all painting supplies, 2-hour instruction class by a professional artist, traced canvas, plastic cups, aprons, bottle openers, and lots of fun! Contact our studio at durham@wineanddesign.com or call 919-391-8359 for information.