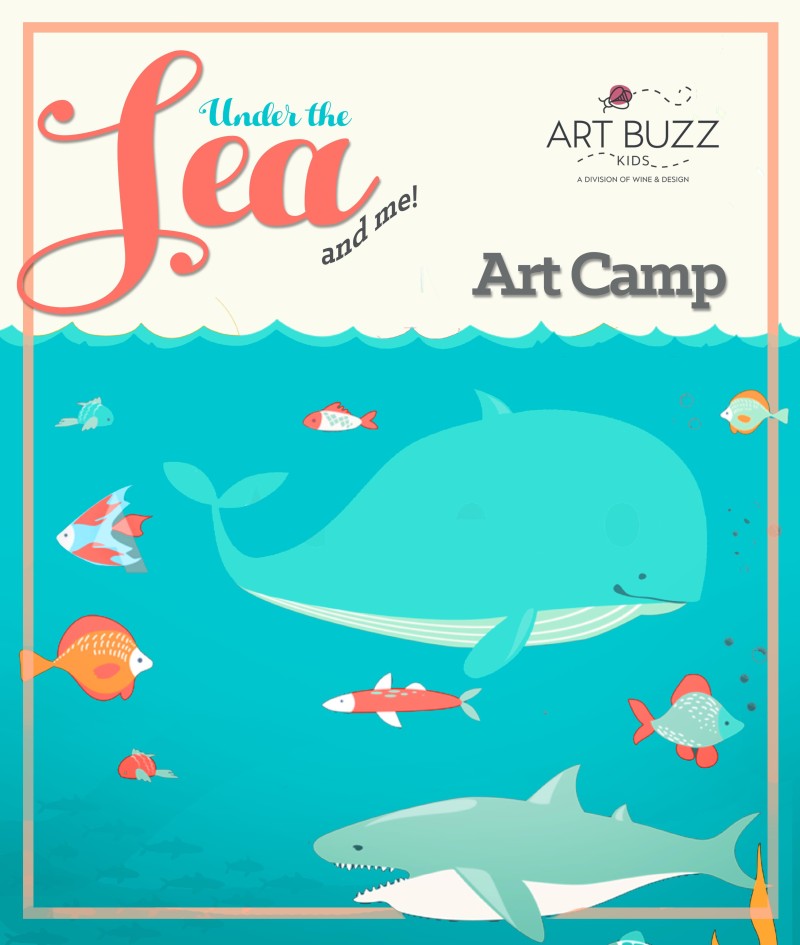 "Under The Sea Kids Camp" | August 1-5
Mon. Aug 01, 2022 to Fri. Aug 05, 2022
All fields with (*) are mandatory.
Artist: Sydney Bullock
Durham, NC
4810 Hope Valley Road Ste 109
Durham, NC
Description
Dip your toes in the sea, explore the depths of the ocean, make friends with a squid and cuddle an octopus...without even getting wet or jumping into a submarine! Every day will be an exploration of a different part of our beautiful oceans and the creatures that live there! Because darling it's better, down where it's wetter....take it from me! FULL WEEK (Monday - Friday) HALF DAY CAMP: 9am - 1pm. $50 for individual day camp. Make sure to choose "All Days" for the full week. Ages 5 - 13. Please pack a peanut-free lunch, snack, and bottled water. Save $35 by registering for a full week by March 1st! Price increases to $225 for full week after that date. To prevent the spread of COVID-19, we will be following strict CDC Guidelines and limiting camp sizes to 8 kiddos per camp. Face Masks are OPTIONAL, hand sanitizer stations, materials and work areas frequently sanitized. Each child will be safely distanced to their own designated area of the studio. If your child is exhibiting any symptoms of illness or experienced a fever within the past 24 hours, please keep them home. We are happy to reschedule your child for another day if available or we can package up a canvas, painting materials & craft kit from that day. NO REFUNDS. Coupons/discounts NOT valid. **Cancellation Policy: To receive a CREDIT towards another camp you must call at least 1 week before an event. NO REFUNDS will be given, but you are welcome to transfer to another camp of equal value. No credit will be issued to no shows.** Thank you for supporting small business and local artists! Questions? Please email us at durham@wineanddesign.com!