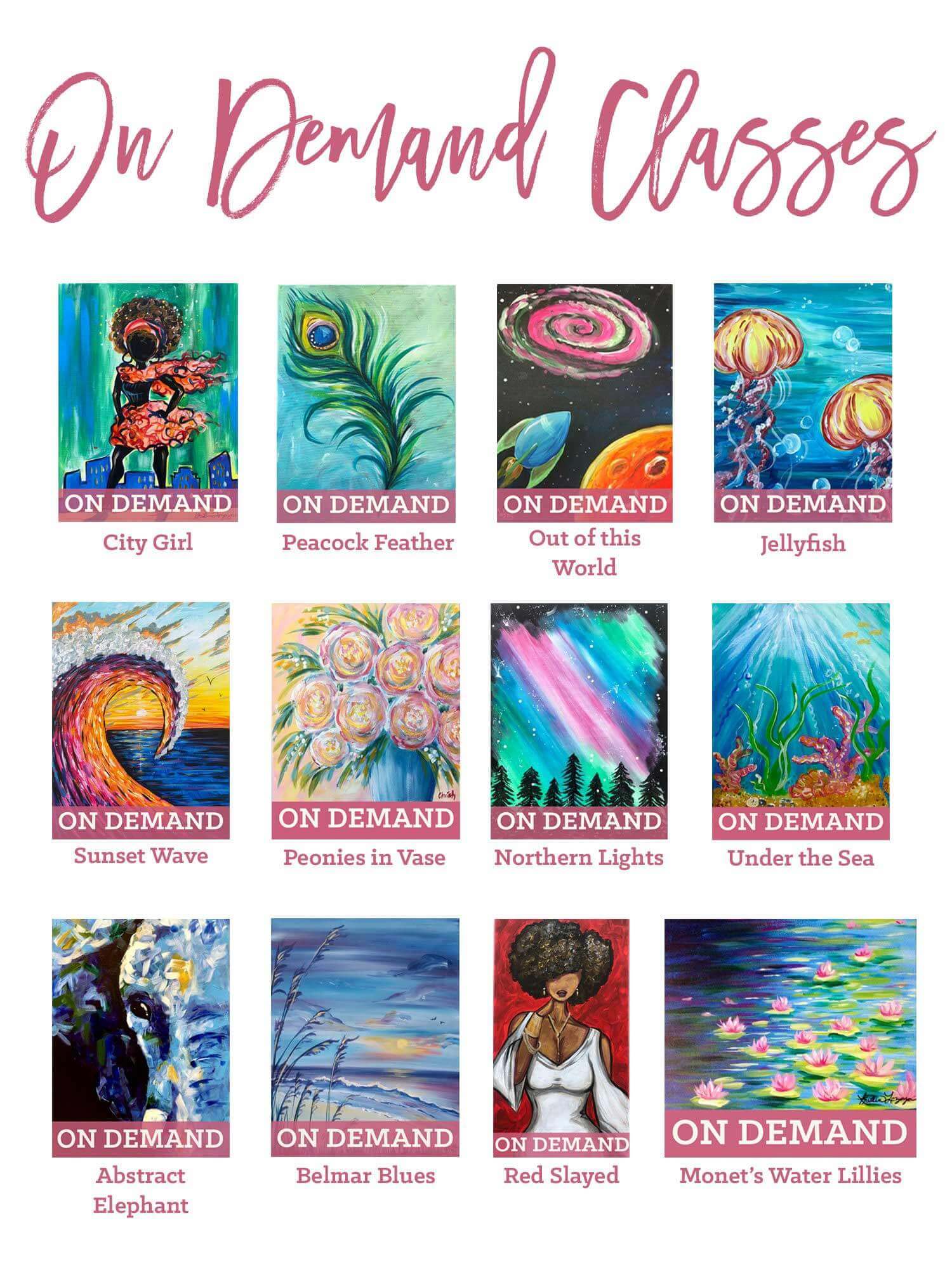 On Demand Classes
Take Class Anytime! Join us for a Virtual Art pARTy!
Description
Take Class Anytime! Join us for a Virtual Art pARTy! No artistic talent is needed - we'll take you through step-by-step! Pick up your Wine & Design paint kit, grab a snack and, of course - some wine - and join us for this virtual event!

AT THE CHECK OUT PROCESS: please let us know which On Demand class you would like. You will receive an email when your Kit(s) are available for pickup.

What is included with your On Demand Take Home Kit: tracing of your painting, paints, brushes, and instructions with tips & tricks along with the URL and password to view your On Demand class.

*Anyone experiencing flu-like symptoms or who has had a fever within the last 24 hours SHOULD NOT come pick up a paint kit for the safety and health of Wine & Design employees and patrons. Those individuals will be issued a credit to a future class.

Coupons &/or Gift Certificates are not valid for On Demand Take & Paint Kits. All Sales Are Final. If you have any questions please call or text the Studio at 540.661.8409 or email us at culpeper@wineanddesign.com.