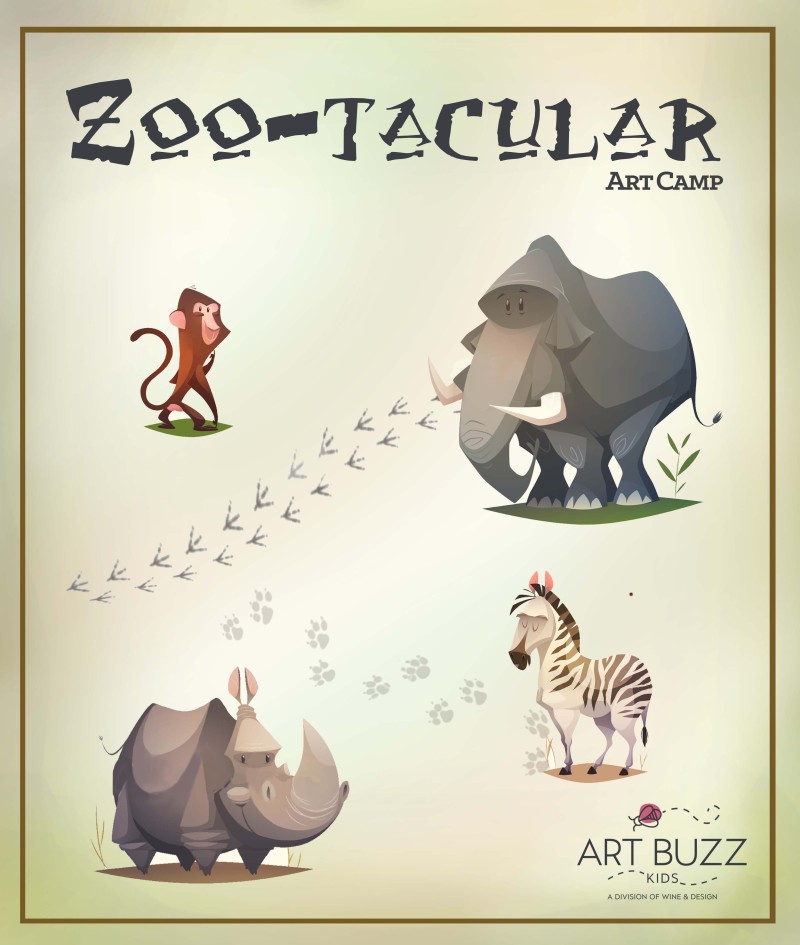 Zoo-Tacular Art Camp | Half Day Monday - Friday 9:00 Am To 1:00 Pm | $100 Deposit At Registration Is Required
Mon. Jun 26 - 09:00 AM
4 hours long
All fields with (*) are mandatory.
All events are non-refundable
Charlotte, NC
1419 East Boulevard | Suite J
Charlotte, NC
Description
Zoo-Tacular Art Camp | Monday - Friday 9:00 am to 1:00 pm | Half Day Camp Total Is $225 | $100 Deposit at Registration is Required | Balance Due the Week Before Camp To Secure Spot Lions, tigers, bears, oh my! A week of all things furry, fuzzy, scaly, feathery, and slimy! The perfect, colorful adventure for the animal lovers in your life... we'll even design our very own zoos! Pick up time for Half Day Camp is at 1:00 pm Please pack a lunch (Please - NO NUTS!) and dress your child in paint-friendly clothes. Deposit is required at time of registration and remaining balance a week before camp. If you cannot make your payment online, contact the studio to register with payment options otherwise your camper's seat(s) is not guaranteed. Please add child's name and age to comments when registering. No cancellations within ten (10) days, no-shows or late arrivals are non-refundable . To receive a refund, notify ten (10) days prior to start of camp. Canceling within ten (10) days, loss of $100 deposit. If you have any difficulty making your payment online, or you wish to redeem a Gift Certificate (coupons not valid), please contact the studio at charlotte@wineanddesign.com or call 704-951-5916.