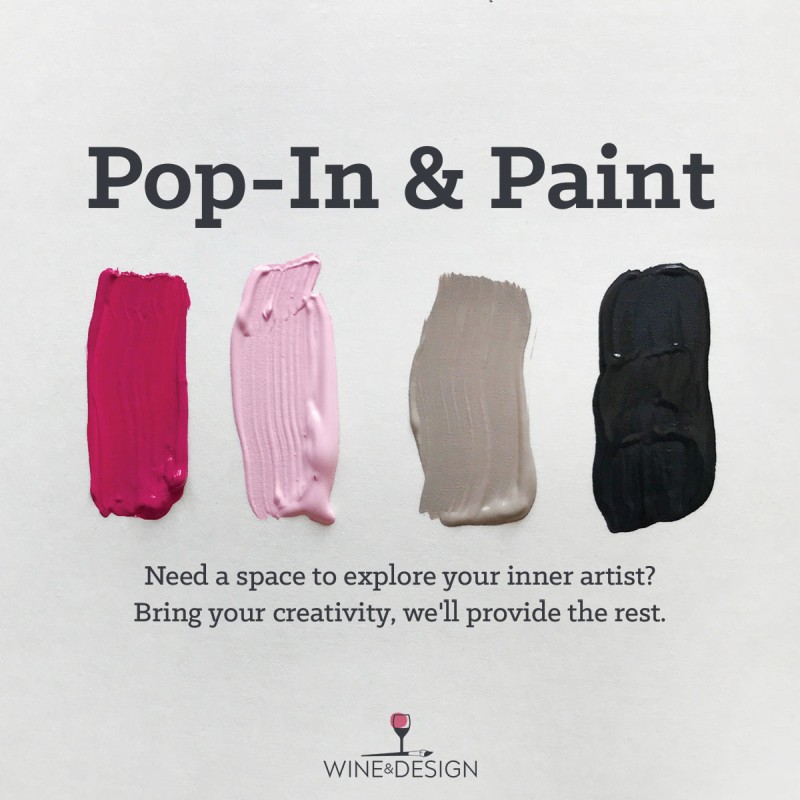 Pop In & Paint To Paint Whatever You Like
Thu. Feb 03 - 02:00 PM
3 hours long
All fields with (*) are mandatory.
Charlotte, NC
1419 East Boulevard, Suite J
Charlotte, NC
Description
Feeling creatively adventurous today? See and experience what painting is all about and paint whatever you like in our Pop in & Paint event. It is a perfect pastime for an afternoon with friends. Please know that this is not a class as we do not have an artist on staff. Choose your own design or get inspired by the many paintings all over the studio walls. We supply the paints, brushes and canvas for a fun time. We help you get started while you'll have the opportunity to work independently on your design. Sometimes we have pre-traced canvases available. Be sure to ask us about them. Bring a favorite wine or beer and any snack or appetizer to enjoy while getting creative. We provide the cups and the corkscrew. Reserve your seats online and then give yourself enough time for two hours to paint with us between the hours of 2:00 to 5:00 pm. All Sales are FINAL. We do not issue refunds for this class. If you have any difficulty making your payment online, or you wish to redeem a Gift Certificate (coupons not valid), please contact the studio at charlotte@wineanddesign.com or call 704-951-5916. See you soon!