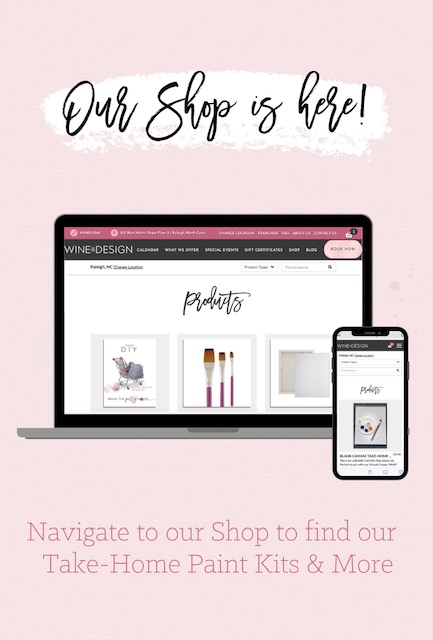 Click Below To Our Shop
Sun. Dec 12 - 06:00 PM
2 hours long
All fields with (*) are mandatory.
Cary, NC
483 James Jackson Avenue
Cary, North Carolina
Description


CLICK HERE to go to our SHOPPING SIGHT! If it's not on the calendar it will be available in our shop! From kids Magical Creature Activities to Date Nights at Home and On Demand Chunky Knit Blanket Kits! Cary@wineanddesign.com

(919) 535-8695 Thank you for supporting local small business. Wine & Design Cary has a Better Business Bureau Accreditation with an A+ rating.